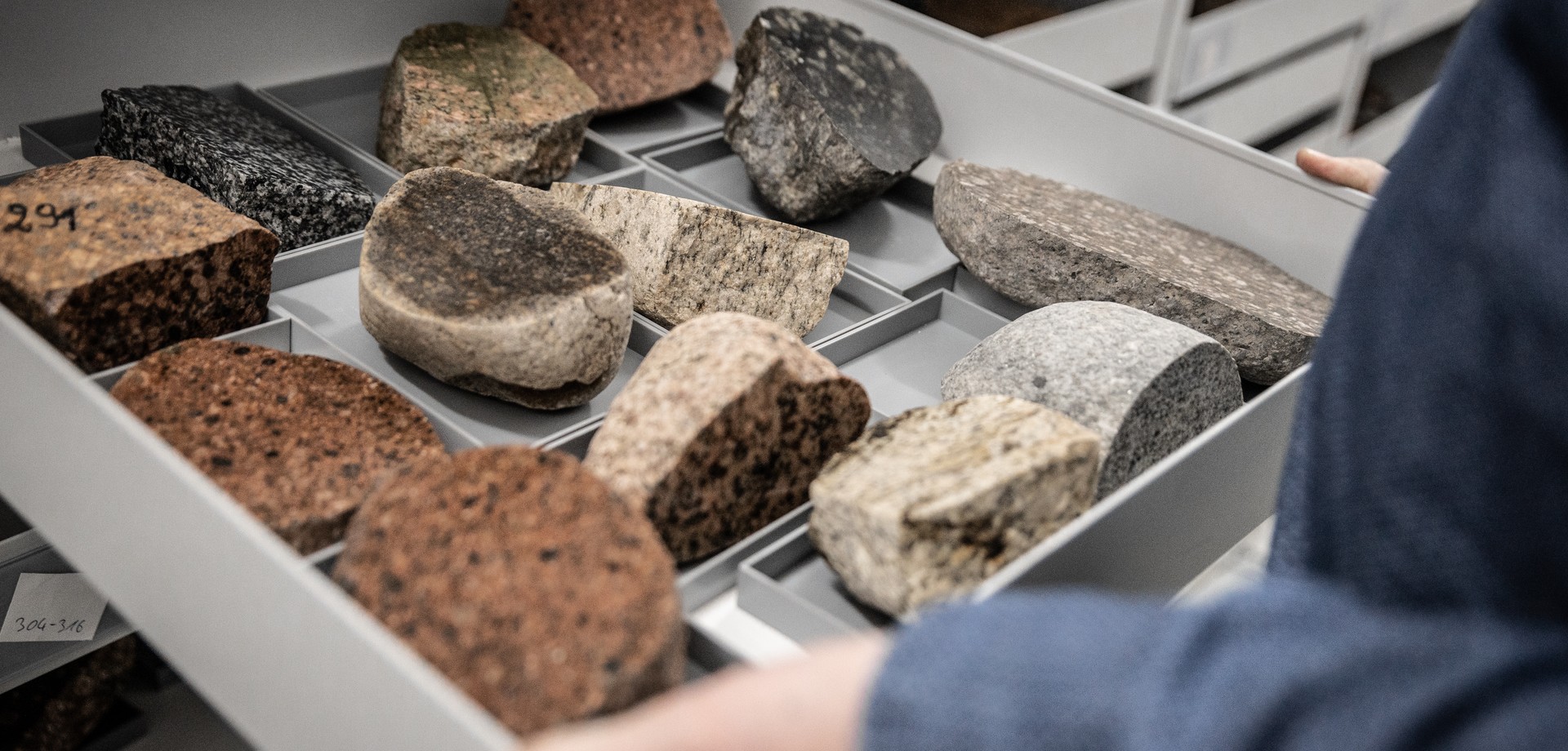 Geological State Collection
The geological collections include around 15,000 minerals and 8,000 rock specimens. One of the special features is, for example, the Diekmann mineral collection with over 10,000 samples from ore mining sites in the Sauerland. The rock collection includes the Serafim collection with thousands of Pleistocene detritals from Westphalia and samples from their places of origin in Scandinavia.
Objects in the reference collections come from all over the world.  They enable comparisons and classification of the Westphalian finds. The museum also has some meteorites, including a lunar meteorite.