Opening hours
Exhibitions and Planetarium
Tuesday to Sunday (and public holidays)
9.00 am - 6.00 pm
The planetarium shows astronomy and cultural programs. The show times can be found in the events calendar.
Exceptions:
December 24th - special program,
December 25th and 31st - closed!
Admissions
Adults
Exhibition: 7,50 Euros
Planetarium: 9,00 Euros
Combined ticket: 15,00 Euros
Groups of 16 people and more
Exhibition: 7,00 Euros
Planetarium: 8,50 Euros
Combined ticket: 14,50 Euros
Children and adolescents (6 – 17 years)
Exhibition: free
Planetarium: 5,00 Euros
Children (up to 5 years)
Exhibition: free
Planetarium: 4,50 Euros
Reduced*:
Exhibition: 4,00 Euros
Planetarium: 5,00 Euros
Combined ticket: 8,00 Euros
Holders of the LWL-MuseumsCard / MünsterCard
Exhibition: free
Planetarium: prizes see above
*Students (up to the age of 30) upon presentation of a valid student ID, Apprentices, Recipients of ongoing benefits according to the Social Security Codes II and XII, Volunteers, People with a degree of disability (abbreviated to GdB) of at least GdB 50 (if necessary: ​​accompanying person has free entry against proof, e.g. entry "B")
Address
LWL-Museum of Natural History
Westphalian State Museum with planetarium
Sentruper Str. 285 | 48161 Münster (Westphalia)
Landkarte
Skip to content
Visitor service
Monday to Friday:
9.00 am - 12.00 pm and 2.00 pm - 4.30 pm
(The service office is closed on Saturdays, Sundays and public holidays!)
Contact
Phone: +49.251.591-6050
E-Mail: servicebuero.naturkundemuseum@lwl.org
Gastronomy
A break room is available for self-sufficiency.
Or you use the gastronomy:
Opening times outside of the NRW holiday periods: Friday to Sunday, public holidays 11.00 am to 4.00 pm
Opening times during the NRW school holidays: Wednesday to Sunday: 11.00 am to 4.00 pm
Phone: +49.251.41706-0
Email: info@marioengbers-catering.de
Museum shop
The museum shop is located in the foyer of the museum.
Among literature related to our exhibitions and astronomical literature related to the planetarium and its shows, the shop offers a wide range of products, e.g. minerals, fossils, postcards, posters, mementos of good value for the young and the young at heart, jewelry, DVDs and others. Some products can also be purchased online.
Opening hours: Tuesday to Sunday between 10.00 am and 6.00 pm
For further information please call +49.251.591-6040.
Admission and tickets at the ticket office
Tickets for special and permanent exhibitions as well as tickets for other events can be purchased at the museum's ticket office.

Payment methods: cash, with EC card or credit card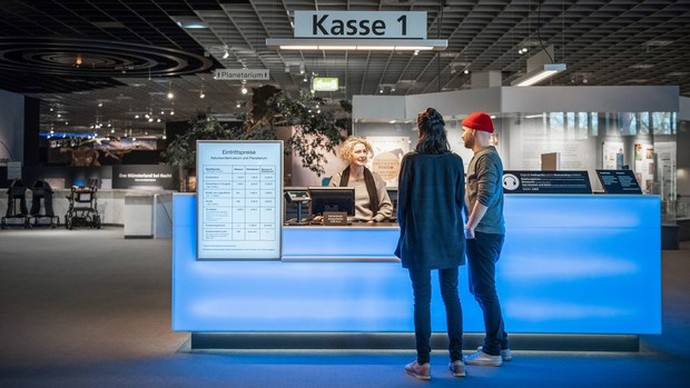 You can reach our employees in the service office during the service hours by calling +49.251.591-6050.

Monday to Friday:
9.00 am to 12.00 pm
2.00 pm to 4.30 pm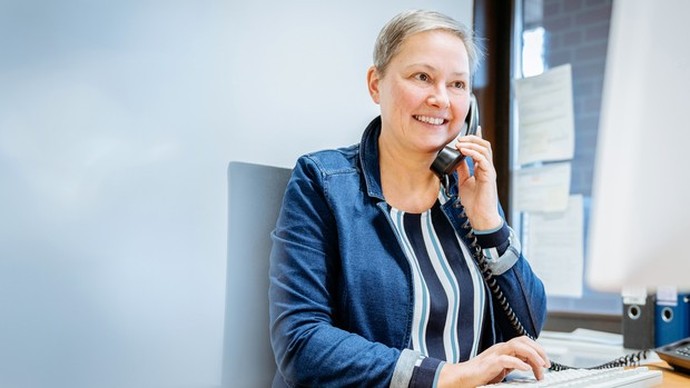 Online ticket and voucher booking
Book your admission ticket or voucher easily from the comfort of your home.
Our tickets and vouchers are purchased via the online shop TicketPAY.