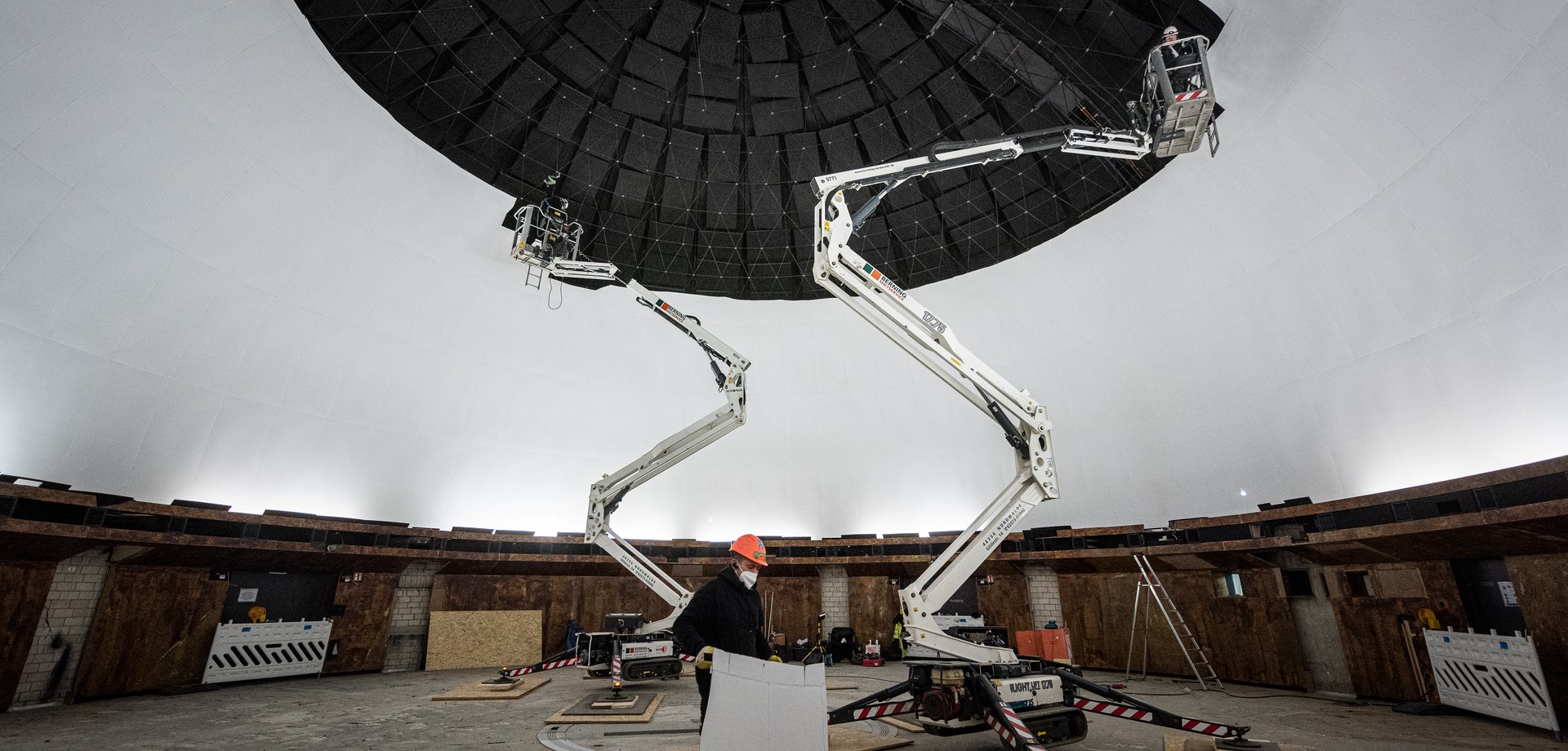 Welcome to the planetarium
The planetarium will remain closed until mid-2022!
We rebuild for you! The planetarium is becoming more modern and comfortable. Nevertheless we have offers for you! We continue some of the astronomical offers in the museum: the lecture series, many special events such as readings, concerts or astronomical courses.
This is what awaits you after the reopening: The clear, starry night appears in its most natural way in the planetarium, no matter how the weather conditions might be. There are children's programmes especially for families with small children as well as events that explain the wonders of the starry sky in an understandable way, present exciting journeys into the universe and astronomical features.
There is an induction loop in the planetarium. The induction loop enables deaf and hearing impaired people to participate in the planetarium events without hearing loss.